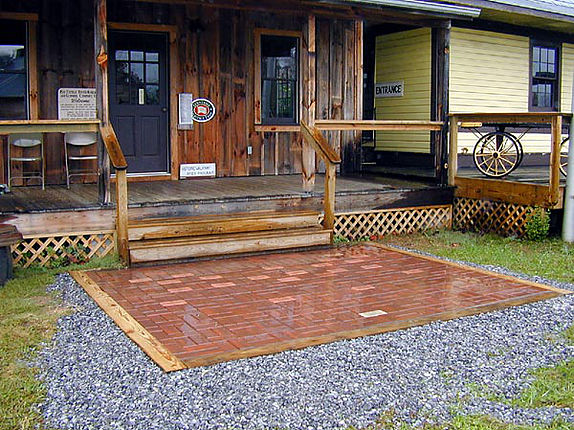 Commemorative Brick Program
The Little River Railroad and Lumber Company invites you to become part of an exciting Historical Walkway. For $75 you can have your personalized brick paver engraved with your inscription. These will be permanently installed in the Historic Walkways throughout the exhibit grounds and leading to the Depot.
Proceeds will fund restoration and development efforts and operation of the museum. We have already begun the path in front of the Gift Shop, and as construction allows, we will continue through the new exhibits.